Random Pictures
Just some snapshots of the space, events, and people that use the space.
Chalkboard to announce what's coming up next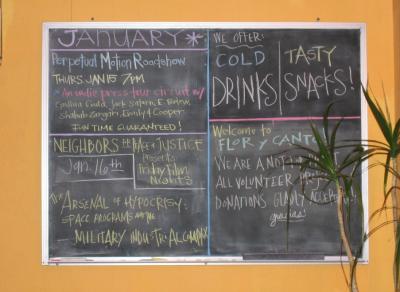 Artwork by Neighbors for Peace and Justice NorthEast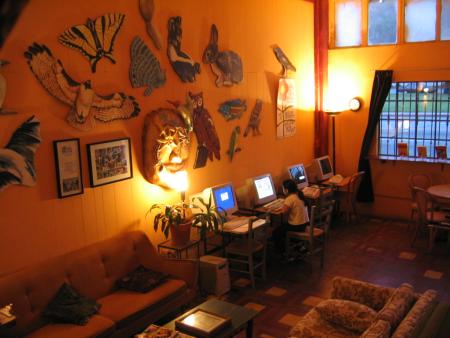 A view of the books...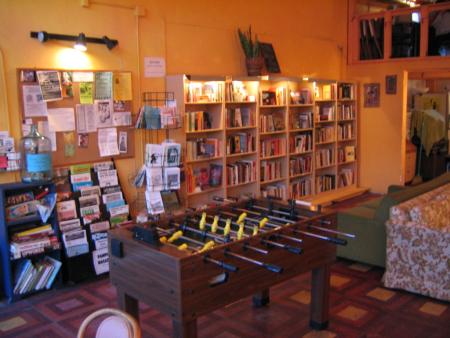 View from above


T-shirt display


Books in the back





The Free Box, a method of sharing small items. Leave what you no longer need, pick up something of interest. It gets heavy use!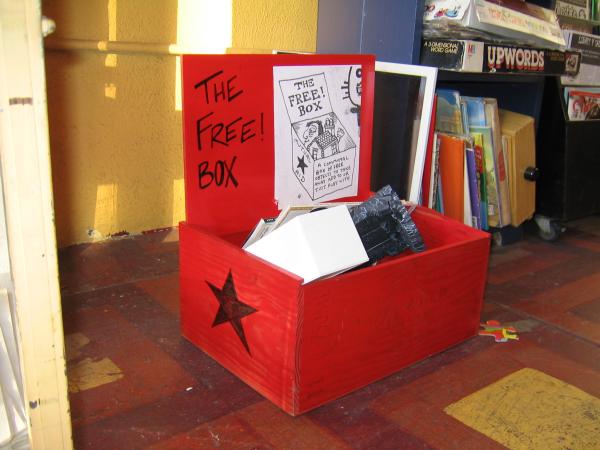 Some regular visitors, improving their foosball skills outdoors...

Cynthia Gould during Perpetual Motion Tour Jan 2004

Copy and Destroy Tour January 2003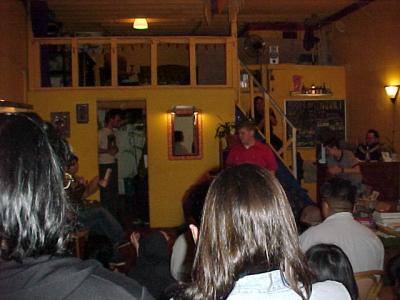 Brew not Bombs Benefit, a drinking fundraiser!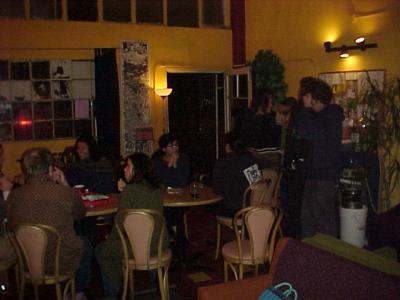 Artists and art lovers invade Flor y Canto during "Art Trek"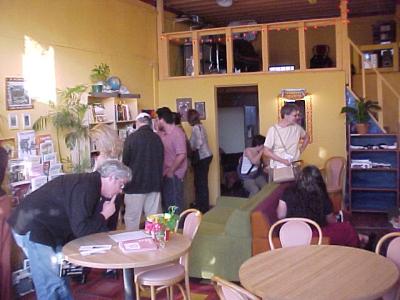 Hanging outside, y que cabrones!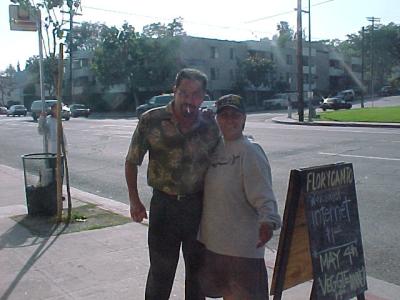 1st Anniversary Party pic