New Flor y Canto T-shirts and Book Bags!
Help us raise some funds!
We just came up with a new design for our in house t-shirts, which we think came out quite nice! Obviously, they are just a rework of a Posada image, but we think he would approve. We are trying to raise some much needed cash for our all-volunteer project, so if you'd like to help out, stop by and try one on. We will ship you one if you live out of town but still want to support our project. They come in a changing assortment of colors, let us know which you prefer and the size.
Price is $8 per shirt, add $1 dollar if you want it shipped. S, M, L, XL, XXL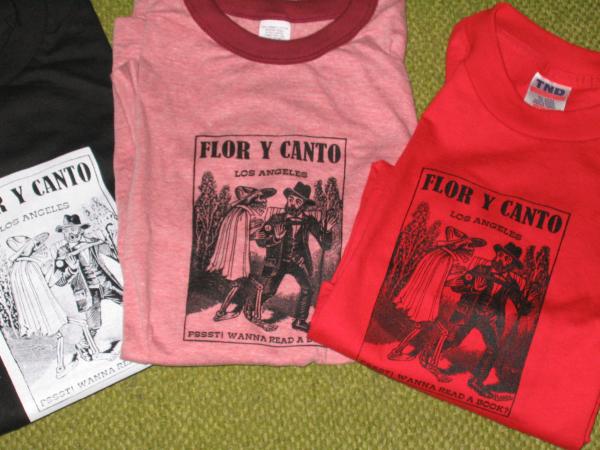 We also have tote bags with the same silk screened image, they are available in Black or White for $5 .